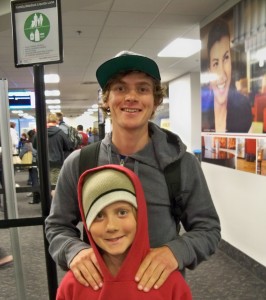 "I consider myself a writer in the same sense I consider myself a woodworker: I think it's a wonderful craft that I would be incredibly content dedicating my life to, but as of right now I wouldn't hire me out to make your table."
Nate Dolton-Thornton '15 sent us an engaging and eye-opening editorial about the other energy crisis: our unsustainable food production system. His contest-winning piece troubles the relevance of the Svalbard Global Seed Vault in Norway in the face of the more immediate needs of the masses and provides well-researched alternatives to current, inefficient agricultural techniques that rely too heavily on fertilizers and pesticides.
"While a few powerful world players have realized the potential magnitude of the impending catastrophe if our current unsustainable food systems continue," Nate writes,  "their reactions seem to be based more on ensuring their own safety in light of coming calamities than on avoiding them. If any truly significant changes are to be made to actually negate this calamity, they must be made at a grassroots level, and they must be made soon."
The hardest part about writing this piece, Nate told us, was making it controversial enough.  He initially envisioned it as a response to these issues in the form of fiction, but decided that hard facts would be preferable, in this case, to a more conceptual argument.  With the help of his writing mentor, Nate developed nuance in the editorial while retaining a strong argument for making responsible food choices and joining in the effort to promote organic farming.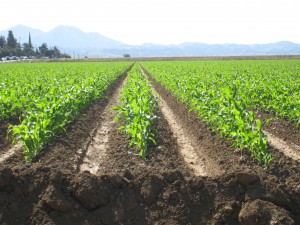 Nate admires the science-fiction and fantasy writer Ursula K. Le Guin for "the clarity and elegance of her prose, the philosophical and imaginative content of her stories, and her attitude towards writing." He is also a fan of the storytelling techniques of Camus, Dostoevsky, and Borge, and enjoys reading the works of Astrid Lindgren, E.B. White, Kenneth Grahame, A.A. Milne, most of C.S. Lewis, and Tolkien's The Hobbit.
We're looking forward to reading more works by the fabulous freshmen writers who have joined us on campus this year.  Nate's advice to members of the class of '15: Write, edit, write, and get a writing mentor!